From Unlikely to Best of: The Story of an Epic Friendship
Jonna Kluczykowski (Sr.) and Keely Rogers (Sr.) have been friends for so long, that they don't even remember how it happened.
"It was kind of a long time ago, so I'm not sure how we were introduced. Maybe we had mutual friends," Rogers said jokingly.
For many students, friendships become more tumultuous as time goes on. High school presents many opportunities for drama and differences to take place, causing many relationships to fail or falter. Despite this, Rogers and Kluczykowski have defied the odds, and report that they are closer than ever.
The two believe they met in the first grade at Bishop Elementary school in Topeka. Rogers, the quiet but kind classmate, was drawn to the excitement of her outgoing peer.
"I didn't talk. So I let my friends drag me around. Jonna is the kind of person who drags you around."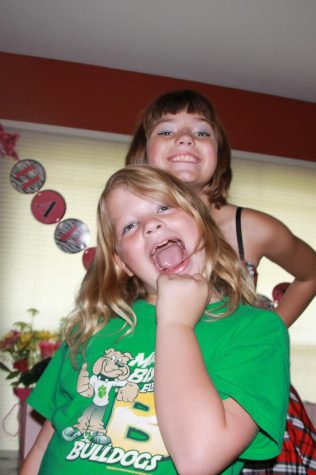 Kluczykowski, whose personality often proceeds her, remembers their first moments together similarly,
"Keely was quiet, but the more things we did together, the more I remember her humor and charm shining through."
As their years in elementary continued on, the girls grew closer together. They attended each other's birthday parties, played T-ball on the same team, and share the same fond memories of their time spent at an after-school daycare.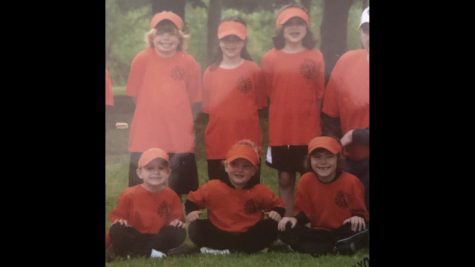 When they entered middle school, things began to change. This is where their story begins to differ.
"I think Jonna will tell you we were not friends in eighth grade."
"We were not friends in eighth grade."
Despite the discrepancies, according to photo evidence, the girls remained in the same friend group, even if they grew apart.
Rogers and Kluczykowski entered Topeka High as freshmen in the fall of 2018. They carpooled to school and ate lunch together every day. As they matured and navigated a larger school, they grew closer than ever before.
Nowadays, Rogers and Kluczykowski spend almost every free weekend they have together. They have danced together at two proms, spent countless nights at IHOP, and have made too many memories to count. As graduation quickly approaches, the two are reminiscing on their time together, and what their friendship means. The two will be attending separate universities, the first time they will ever be going to different schools.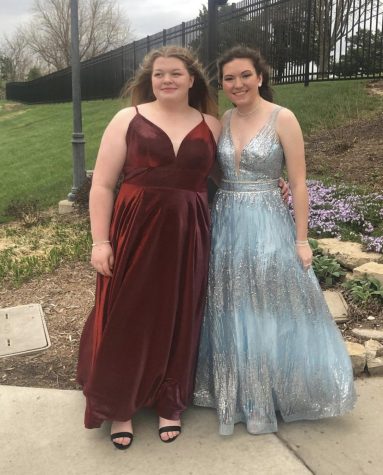 "It's scary," Rogers said, she's always kind of been there."
"I am going to miss Keely so much," Kluczykowski said.
While no one knows what the future holds, the pair remain optimistic for the future. They believe that their friendship has already withstood the test of time, so what're four more years?
"She's [Kluczykowski] a very loyal person, when you go through so much together, well, nothing can change that."