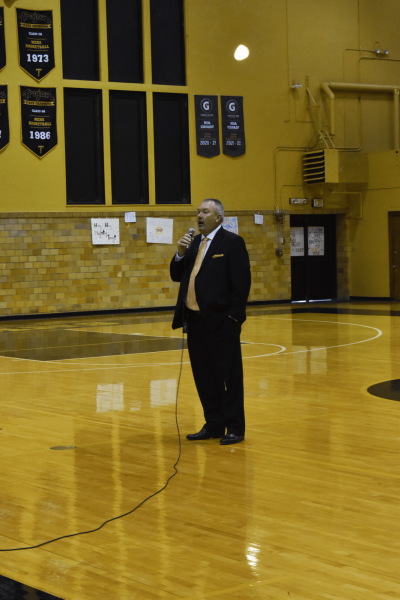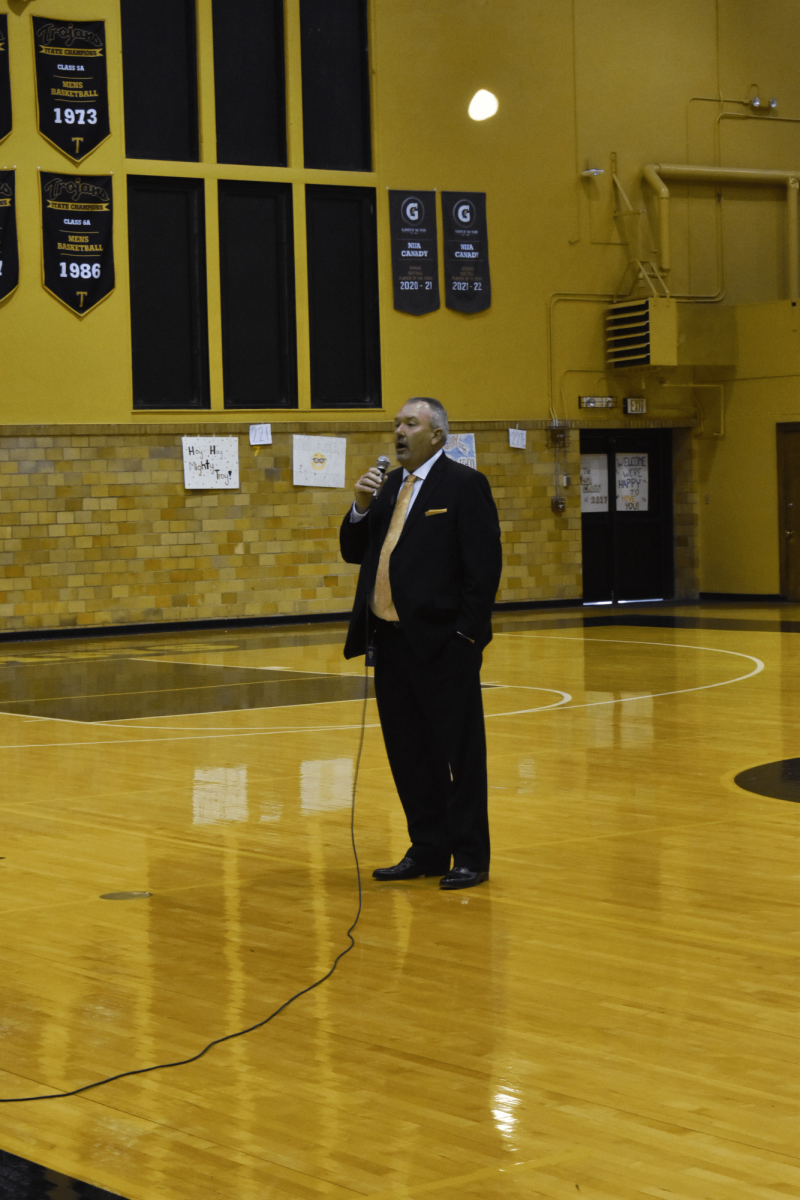 The students, faculty, and staff of Topeka High welcomed a new principal, Dustin Dick. With extensive experience in education and his background in leadership management, Dick aspires to make a positive impact on the school community.
Dick's journey into education has always been a lifelong commitment. Beginning as a chemistry and physics teacher at Highland Park to carrying the same subjects and teaching middle school science at St. Mary's, he has always been in a student-centered approach to ignite adolescent minds into learning various skills.
His aspiration for leadership skills comes from being a head boys' basketball coach and an assistant football coach at St. Mary's as well as being the Dean of Students at Eisenhower, where he had overseen the needs of students' success. He moved forward to Seamen High School, where he was the associate principal, and then returned to Highland Park, where he became the associate principal as well. The peak of his career was at Topeka West where he became the principal of Topeka West, overseeing and opening the scope for his visionary leadership.
Dick then took off for a few years to help run his family business so his father could retire while he stayed as a consultant for high schools around the district. After his family sold their business, he went on to become principal of TCALC. After the former principal of Topeka High School Rebecca Morrisey retired, Dick was set as the interim principal for the 2023-2024 school year.
Dick is the principal of both TCALC and Topeka High. "Emails and phones help so I can do a lot of stuff between the two," Dick said; "A couple of times a week and get around the building and see teachers and everybody, you know, look through requisitions anything needs to be signed any questions in between, do things through email and phone as much as possible."
Dick emphasized his dedication to making a student's life at Topeka High the best it can be. "We've done everything we can to set them up to be successful to be able to do that," he said. He also emphasized the importance of student-centered learning and ultimately, that's what he tries to do.
In the end, Dick shares a piece of advice for all students: "You'll enjoy your high school experience so much more if you are part of something else, you know, so whether that's just a club or some group that you can belong to, or you're on an athletic team, or the newspaper, whatever, you need to be involved. So as long as you can get involved and be part of something else, more than just come to school and go home at the end of the day. You will enjoy your high school experience tremendously more than you would otherwise."