Topeka High Students Organize LGBTQ Unity Walk
In the wake of recent anti-gay and anti-transgender bills across the country, Topeka High students participated in an LGBTQ unity walk on Friday, April 1.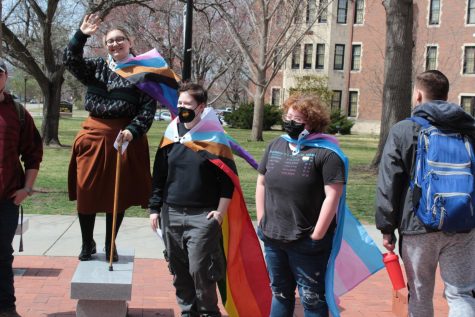 Along with the event's organizers, Cassius O'Brien-Stiner, James Kensinger, and Logan Hortenstine, hundreds of Trojans marched onto the school's surrounding sidewalk, demonstrating their solidarity by holding signs, wearing flags, and chanting phrases such as "we say gay."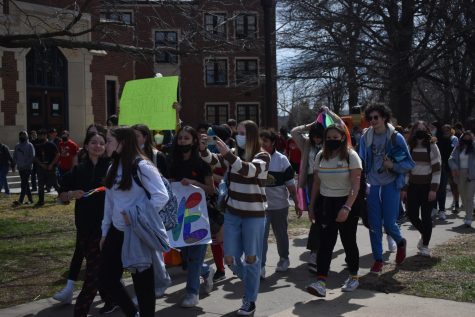 "I wasn't expecting it, but it was not unwelcome. . .seeing all of the support really helped us realize we aren't completely alone," O'Brien-Stiner said.
"It made a point to note that Topeka High is open to equality and is open to letting their students protest for the things that they believe in.