This Teacher is Serving! Literally.
For 28 years, Cracker Barrel has been serving Topekans with comfort food and country attitudes. And for 13 of those years, Sara Schafer, a Topeka High gifted facilitator, has been right there with them.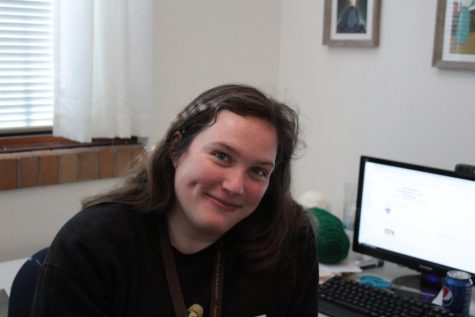 Beginning in 2009, Schafer picked up waitressing shifts to pay her bills during college. However, when her first teaching gig left something to be desired, she kept on working.
"It just happened," she said. "There's nothing I could do about it."
Though no longer a broke college student, Schafer says she is not planning on quitting anytime soon.
So what does she do with that extra coin?
"I use it for the Topeka High t-shirt mill."
For now, students can find Schafer working one shift a week on Saturdays, and for fans of new T-High merch, generous tips are encouraged.