Teachers receive vaccinations against Covid-19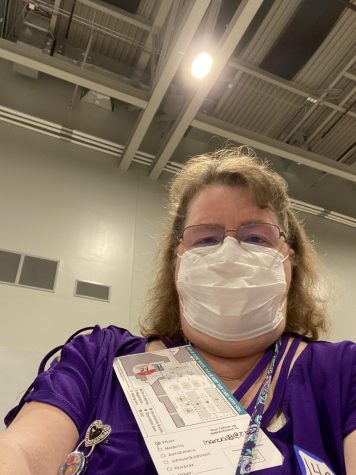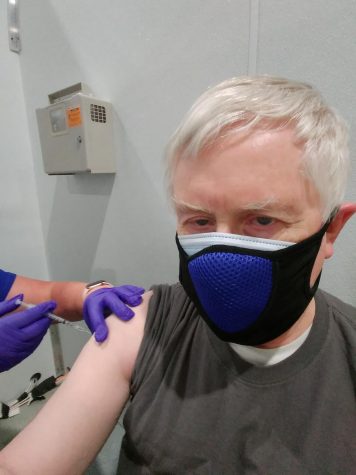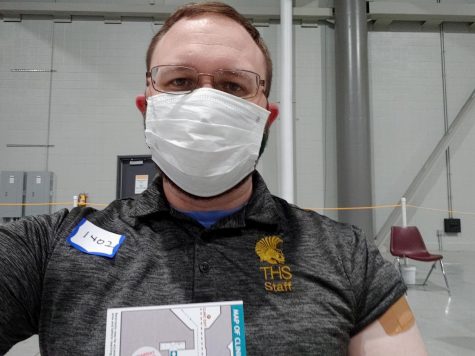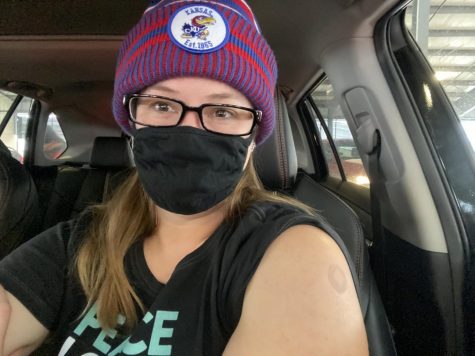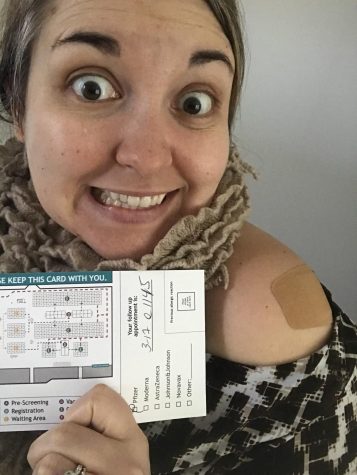 When the pandemic first began in March of 2020 among all the questions people were asking was 'Is there a vaccine yet?' So finally after almost a year in this pandemic, the vaccine is available to teachers in most states in the U.S including Kansas.
The vaccine rollout started this January in Kansas with health care workers and nursing home patients. Phase two expanded to include teachers and seniors over the age of 65. In the last week of February, most teachers in the Topeka 501 district lined up to get their shots at the Expo Center.
Stephanie Crawford, French teacher, is one of the many teachers at Topeka High that received the first dose of the vaccine. Crawford was at first hesitant about the vaccine but eventually learned more about it and decided to get it.
"I think it's a good idea, I was a little hesitant at first but then I watched a documentary about it and they have been working on the vaccine for a while. We want to go back to our normal life and I think every life matters."
Despite wanting to go back to how things used to be, Crawford believes it would not be a good idea if the vaccine was mandatory. People are refusing to even put a mask on, why would they get the vaccine, she said.
Loren Smith, history teacher, is another one of the teachers at Topeka High to get the first dose of the vaccine. Smith was always pretty adamant that he was going to get the vaccine because Pfizer has put out many vaccines before so he figured they should know what they are doing. Smith also believes that vaccinations shouldn't be mandatory because many people have valid reasons for not getting the vaccine. But he also hopes that people are not getting the vaccine just because of fear.
"If you're eating McDonalds and you're worried about the vaccine then you shouldn't be worried about what the vaccine is trying to put in your body," he said.
Many students have been curious about the vaccine because it has not been offered to students yet.
Ainsley Wallace, sophomore, thinks that the vaccine is a good idea overall for the pandemic and that it will help the virus go away faster. Wallace thinks that the vaccine should be mandatory because so many people won't put a mask on and won't even protect themselves because they don't want to be viewed in a certain way and if it's mandatory then it would stop the spread faster.
"I would get it if I had the chance because I want to be able to protect the people around me and I want to protect myself," she said.
Leave a Comment