Topeka High Alumni Teven Jenkins Gets Drafted into the NFL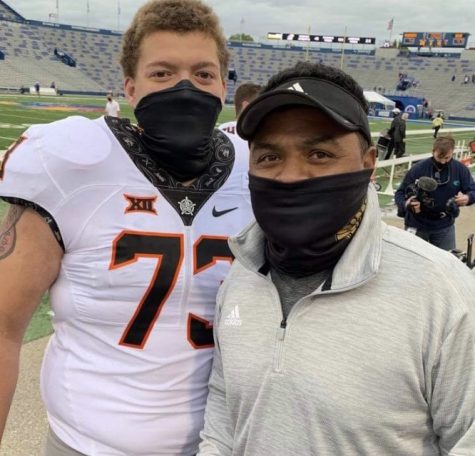 Former Topeka High student Teven Jenkins was drafted into the National Football League on Saturday, April 30 by the Chicago Bears in the second round after the Bears traded up to get him. Jenkins was the 39th pick of the 2021 NFL Draft with the position of an offensive lineman.
Jenkins graduated from Topeka High in 2016 and then started playing football at Oklahoma State University in 2017. In high school, he was an honoree for Kansas All-State twice, along with All-League, and All-City teams.
In college, he was a starter for 35 games and had multiple honorable mentions for All-Big 12. He was given the Barry Sanders award FOR most contributions with least recognition in 2018, and the OSU Thurman Thomas award for outstanding offensive player in 2019.
Leave a Comment