Trojan Profile : Jonathan Garcia
Hang on for a minute...we're trying to find some more stories you might like.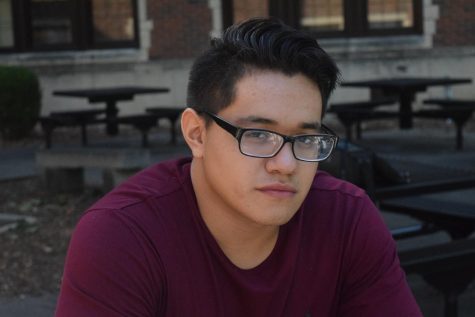 Jonathan Garcia, He's more than just a senior at T-High, he's a young athlete, a person who loves making jokes, and is someone who can rarely be seen without a smile on his face.
"I love it here, the atmosphere is always positive, and I wouldn't choose a different school, even if given the opportunity," said Garcia.
This will be his make or break year as this is his last year of tenure at T-High but one of his biggest focuses as he said "Since I have started High School I have been unable to achieve an all A semester, so it's a big goal for me to get that done before I leave."
His plans, like many high school students, are not yet settled, "I know I want to go to college but I still don't have a specific career in mind that scares me." Said Garcia
No matter what Garcia chooses to do with his future, he wants to be known as the guy who "can be a friend to everyone." Said Garcia