Topeka High Students on the Front Lines: Dillon's Employees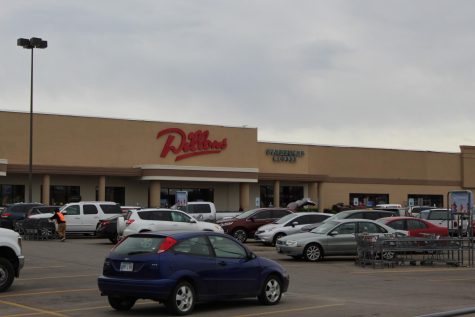 Due to the COVID-19 pandemic, the phrase "essential worker" has become an iconic phrase that could represent this period of history for many years to come. Oftentimes when pondering who we think are essential workers the first examples that come to mind are doctors and nurses.
But there are other essential workers that are keeping our communities running. These include public transit employees, insurance agents, waste management professionals, and grocery store employees- the ones who are not only expected to keep the shelves stocked, but the check-out lines clean, their customers happy despite the changes in policies, and our plates full. These include grocery store employees like Mary McGuire (11), and Braden Humphrey (11), who both work at the Dillon's in Fairlawn Plaza.
McGuire, who has worked at Dillon's for 17 months, currently as a cashier, said that when Gov. Laura Kelly first started issuing the stay-at-home guidelines, her goal became to get the customers through the checkout line as fast as they were coming into the store.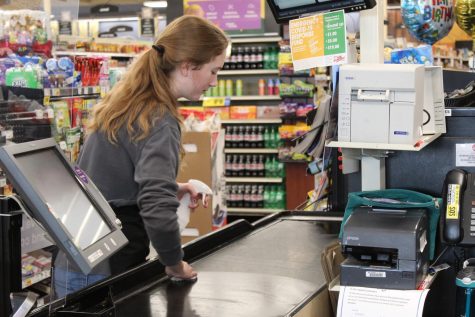 "When customers were rushing around the store to stock up," said McGuire, "the main goal for me was to get them through my lane as fast as possible. There was probably a good solid week of chaos that made it feel like Christmas and Thanksgiving week combined!"
Being an essential worker also makes McGuire someone on the front lines of this pandemic. But although she is more likely to be infected, she and her parents trust the precautions she is taking to keep her and her family members safe.
"I am not scared of being 'on the front line' but I am scared of what it could do to my family and the people I have contact with," said McGuire. "Right as I get home from work I change my clothes or shower as fast as possible. I have also been staying away as much as possible from my grandparents because they are the most susceptible; the only time I see them is when I drop off groceries."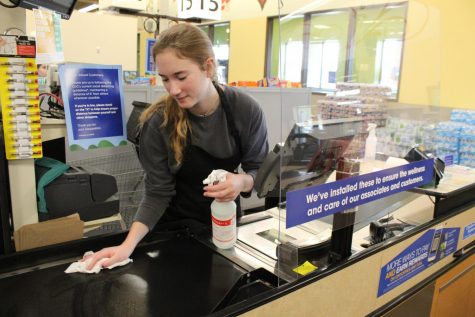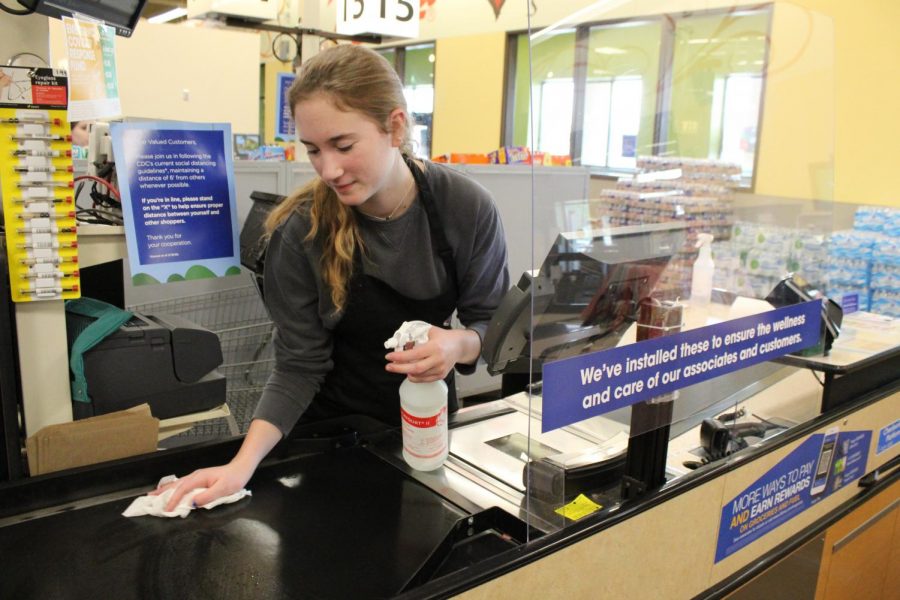 Precautions that Dillon's stores are enforcing include hand washing at least once every hour, cleaning the aisles every hour, wiping down the grocery carts, using every other check-out lane, asking customers to stand on the blue markers on the ground that are six feet apart and to clean off the credit card machine before signing their name. Dillon's also suggests that employees wear gloves and masks if they can, and every 15 minutes there is an announcement asking customers to practice social distancing while shopping by avoiding crowds. The store is also opening one hour later and closing two hours earlier to allow time for sanitation.
Humphrey, who has worked at Dillon's for four months, is like McGuire in that he too is not so worried about contracting the virus: "Personally I'm not worried because I know I'm healthy and it shouldn't affect me a lot even if I get it but I know others who are risking their safety every day are worried."
However, his parents are concerned about his safety as he goes to work every day.
"My parents are very worried. My whole family has told me to wear a mask and gloves. They all want me to stay as safe as possible," said Humphrey.
During the first few days of the stay-at-home guidelines, Humphrey, who is a bagger, was also a bit overwhelmed by the large amounts of people filling the store: "The first five days of the Corona Virus was insane. The store was literally full," said Humphrey. "I had no time to take a break. We couldn't keep all of our items in stock. It was hard to keep our customers happy. We also can't even bag for people if they want to use their own bags which makes the line slower since they aren't used to bagging like us."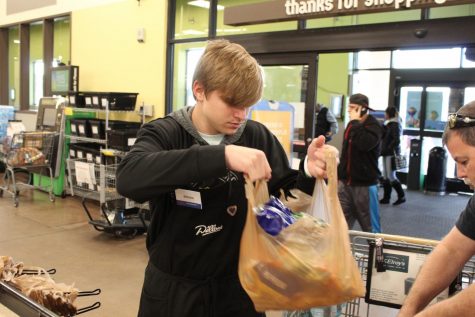 According to Humphrey, Dillon's highly values customer satisfaction, so not being able to keep the shelves fully stocked, and the lines moving as quickly as possible was a bit frustrating for him. But overall, customers have responded well to the changes that Dillon's has made to ensure the safety of their customers and employees.
"Almost everyone has responded and taken precautions, all ages are staying safe. Some don't wear masks but they still keep their distance."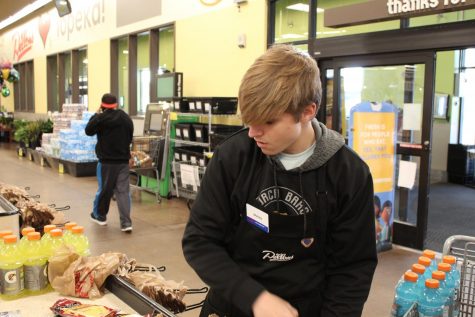 Once life returns to normal, if and when that ever happens, Humphrey expects that some of the changes made during this pandemic will stay in place even after communities begin to reopen.
"People won't be required to wear masks or gloves," said Humphrey, "but we will definitely continue cleaning carts for a while. They might have us sanitize periodically still, just maybe not as often."