Athlete of the Week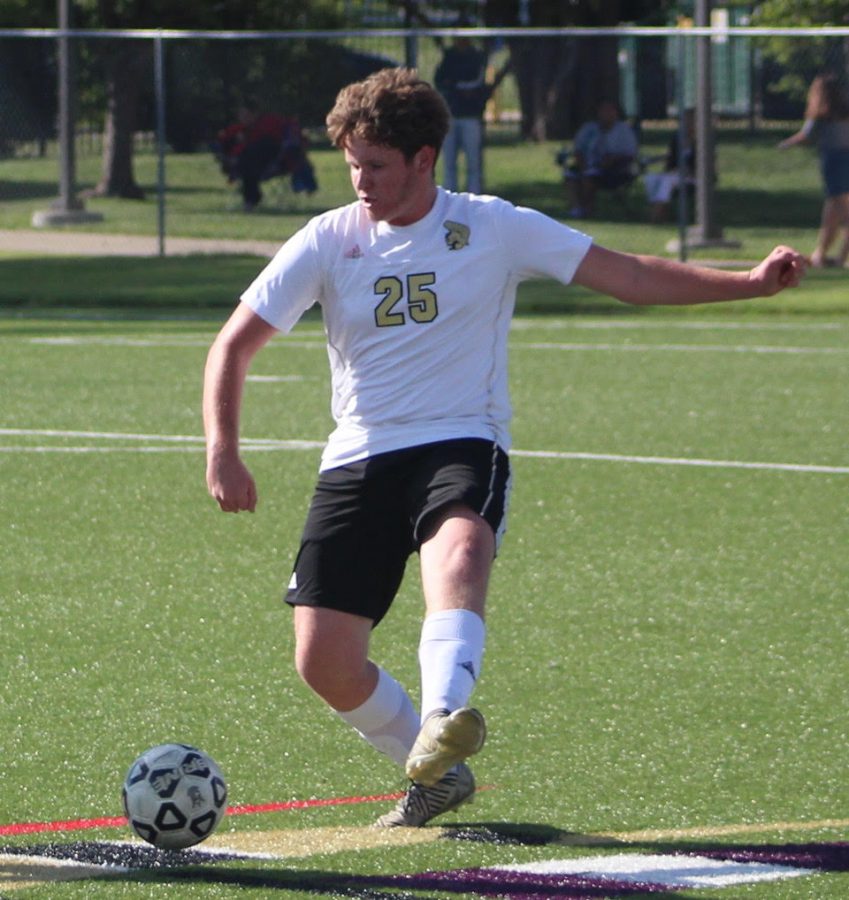 This week Isaiah Huckins, sophomore, is the Athlete of the Week. Huckins plays on the junior varsity and varsity soccer team. This year the junior varsity team had a record of 11-1, one of the best junior varsity soccer team records.
"We had a really good season," said Huckins. "Our JV team was too good."
The junior varsity men's soccer team had an 11 game winning streak, before conceding their last game to Washburn Rural in a 1-0 loss.
"The most exciting part of the season was when we beat Manhattan," said Huckins. The JV beat the Indians 3-2 this year. Two of the three goals the junior varsity had that game were scored by the opposing team.
"The most memorable part of the season was scoring two goals against Shawnee Heights," said Huckins. The final result of that game was 2-1, with Huckins scoring the game-winning goal.
Huckins has been playing soccer since he was four years old. This coming winter he will try out for the basketball team and in the spring he will continue to play for his club soccer team.