Sophomore Attending KiSwahili Camp at KU this summer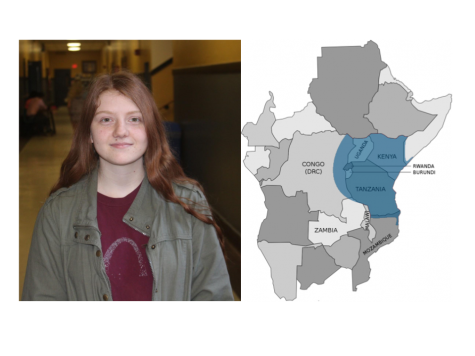 Starting June 3 and lasting until June 28, sophomore Mackenzie Stone will be attending a KiSwahili program hosted by the University of Kansas in Lawrence.
While attending the camp, Stone says she'll be learning the basics of KiSwahili, and facts about the culture.
Stone currently has very little experience with this language primarily spoken in Tanzania and other east-central African nations.
"I looked online and I watched this video that basically introduces you to the basics."
In the future, Stone hopes to find a job in law enforcement and believes being able to speak several languages will be beneficial in the field.
"Well, I'm planning on working for some sort of law enforcement and probably science but if I have to communicate with victims and their families then I want to be able to speak more languages to communicate more efficiently."
Other languages Stone has an interest in learning include "Mandarin, Chinese, French, German, Italian," and Latin "but that's more for fun."
Leave a Comment