Athlete of the Week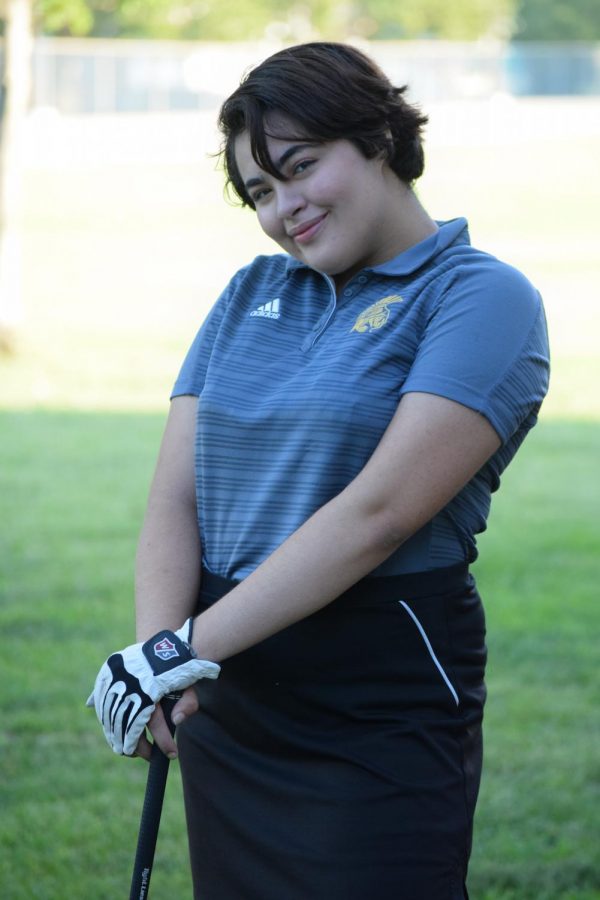 Abbie Cruse
Abbie Cruse, junior, has been named Athlete of the Week by athletic director Erich Singer. Cruse is in her third year golfing with the varsity team. She qualified for state her freshman year, but missed state by four strokes last year.
Cruse is currently sidelined by a shoulder injury, but she hopes to compete in regionals on Oct. 8.
Q: How many years have you played golf?
A: I have been playing golf competitively for three years. But I've always played golf on and off with my dad since I was 6 or 7. That's when I held my first golf club.
Q: What is the best part about being a Trojan student athlete?
A: The best part about being a student athlete I would say is that I get to strive in my academics as well as golf. The best thing is being a part of the golf team. 0Q: What else are you involved in at Topeka High?
Q:  What else are you involved in at Topeka High?
A:  Forensics team, newspaper and Gender & Women's Equity Club
Q: How have your teammates helped you grow and learn?
A: I think the teammates that helped me grow the most were the ones from my freshman year, because my sophomore and junior year, all of the seniors were beginners. It was hard not having them for my sophomore year.
But freshman year my teammate Joey Frances Ramirez, she's now golfing for Bethany, for the Swedes, she taught me that I need to be patient with myself and this isn't a game you fix overnight.
It's a game of knowing what's the smart move and being smart with every move you make and having mentality with it.. It really stuck with me. We still golf over the summer and during the weekends.