Trojan Profile: Erika Birch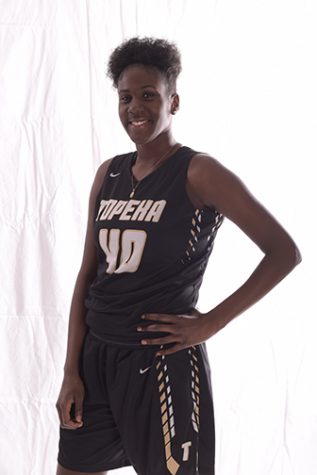 A simple pastime and hobby turned into a passion. Erika Birch, senior, is a dynamic player in the paint. Birch started playing basketball her 7th grade year at Robinson middle school. She has came a long way from middle school, averaging 16 points, 10 rebounds all in 13 mins of game play.
"It's just something I got into, I was just bored and I tried it out." Birch said.
"I just want to get better all the way around and make it to college."
"I think I have to work on a little bit of everything and expand my game."  
"She's a force inside for us, offensively and defensively she gets boards inside for" said head coach   Hannah Blackburn," Nobody can really stop her offensively, so she really gets the inside points for us"
"I think she's matured a lot as an athlete and a player.      
When asked:" What does Erika bring to the team?" assistant coach Eddie Lee responds," She brings Leadership ,finesse, and rebounding. She always hits the boards hard, she's a scorer and she always makes people switch up their shots"
"It's good having Erika on your side when it's game time." said Lee.
The team regards holds high regards for Birch." She's a big of the team part because we run a lot of stuff through her and she racks up a lot of our points. She cleans us up if we miss. She's goofy, but you can also tell when she's frustrated." said teammate Laryn Murray, freshman.
Birch  has received letters from multiple colleges such as: Neosho County, Coffeyville, Colby, and Dodge City.