Principal Day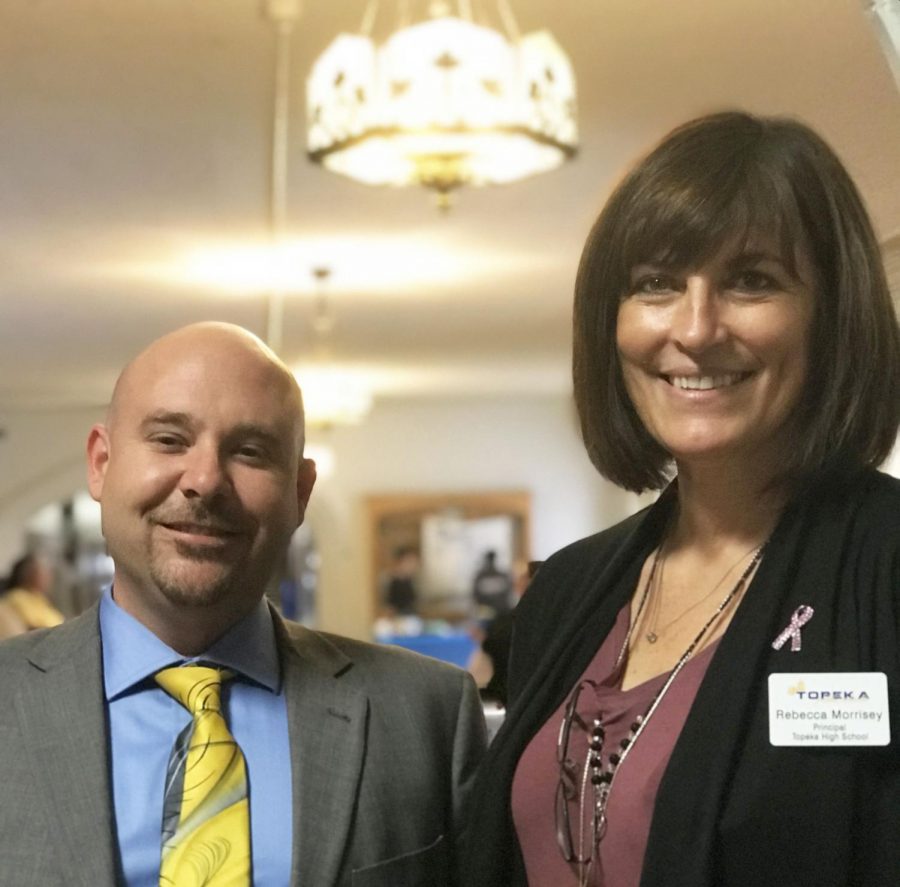 Julia Howell, World Newspaper Editor in Chief
November 15, 2017
Trey George, THA Inc. executive director participated as the school's principal for the day which is sponsored by the annual Topeka Public schools event, Principal Day.
The event brings in members from all over the community to shadow the 25 elementary, middle and high school principals throughout the district. One purpose of this experience is to show area leaders the daily occurrences of a principal.
"I have absolutely loved my time here today as principal of the day," George said. "I was very eye-opening and an educational experience."
While it's a very interesting day for the community leaders who participate, the principals are able to really give an idea of what their school is like.
"I think it's fun to have people from the community come in and see our school," Rebecca Morrisey, principal said. "Sometimes the image out there isn't what happens in here. It's a great opportunity to market ourselves and let people know who Topeka high really is."
Shadowing a principal for a day opens a person's mind to the many tasks a leader of a school has to confront.
"I thoroughly enjoyed it you have an amazing principal," George said. "There is absolutely no way I could do half of what she does."