Football player earns high honors at regional combine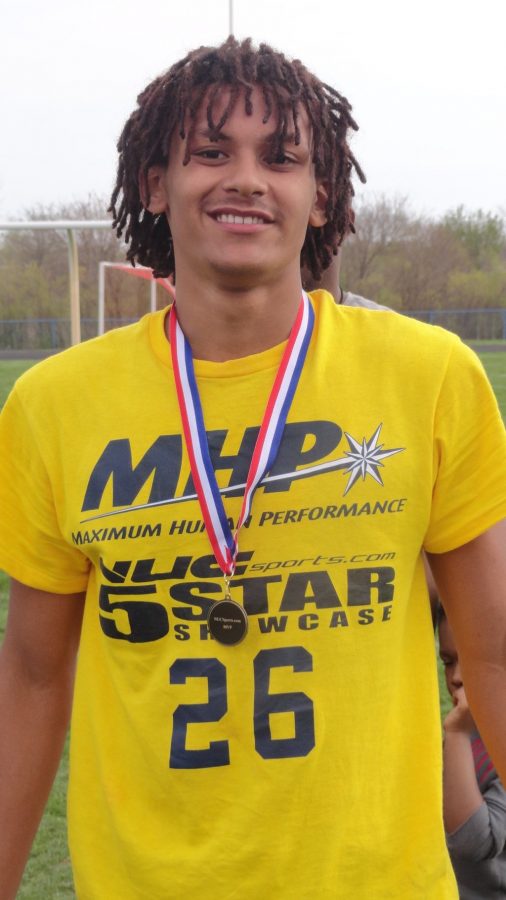 One Trojan athlete found himself working out with some of the best high school football players in the region this past weekend.
Justice Mitchell, junior, competed at the NUC Five Star Central Showcase Camp in Richton, Illinois this past Sunday, finishing ranked as the best defensive back at the event and the seventh best player overall.
While Mitchell finished with high honors, it wasn't his first time attending a combine. Mitchell had previously attended Washburn University's 'Blue and Grey Combine.' Mitchell is also in the process of sending film to college coaches.
"I've been trying to get myself out there to all the coaches, send them film," Mitchell said. "At the combines, [I] try to show out as much as I can to the coaches, and a couple of them have come up to me and told me I knew what I was doing — I had a great [football] IQ and that I could play D1 [Division One], they just want me to get bigger."
Right now, Mitchell has been receiving interest from Butler County Community college, but after his combine performance, he hopes that will change.
"I'm hoping to get more [exposure]," Mitchell said. "They [NUC Sports] said they're hoping to get my name out there."
Mitchell will have help in finding his way to the next level, but he knows this exposure means he can't hit the breaks on his training anytime soon.
"That [playing college football] is a big dream," Mitchell said. "College football, I mean it takes a lot of work to do it, but I feel like I'm down. They [Topeka High football] helps me get my film together and going into senior year, my coaches have just been on me, working with me. We've been going to the fields every week, just trying to get better."