New Principal: Update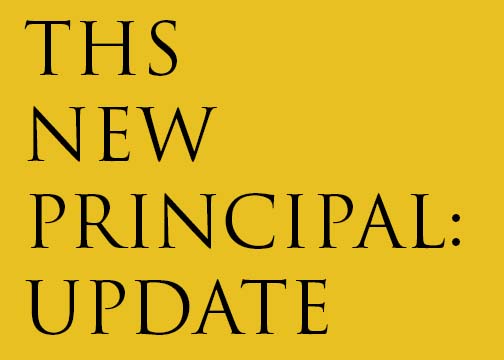 At the end of March the district will be announcing the new school principal. The candidate will take the position of Dr. Wiley, principal of the school for 10 years. The process of finding nominees has been held for about the past two months.
People who were interested in the position were to send in their applications by February 8. From there the district and Board of Education narrowed the process down to three candidates. Those candidates had to go through many different tasks during the process.
The interviews were held at the school and the candidates met with four different committees, superintendent Dr. Ford and future superintendent Dr. Anderson. The four committees present were a student(12), parent(12), staff (15 -certified and classified mix) and district committee(7). They each had 45 minutes with the candidate to discuss and ask questions about the plans and futures of Topeka High.
The Topeka Public School Board of Education originally planned to announce who the new principal would be at the March 3 meeting. The group decided there wasn't enough time to comprise all data and make a decision. The board will have a final decision on the new leader of the school on March 24.