Swim Team Competes in Lawrence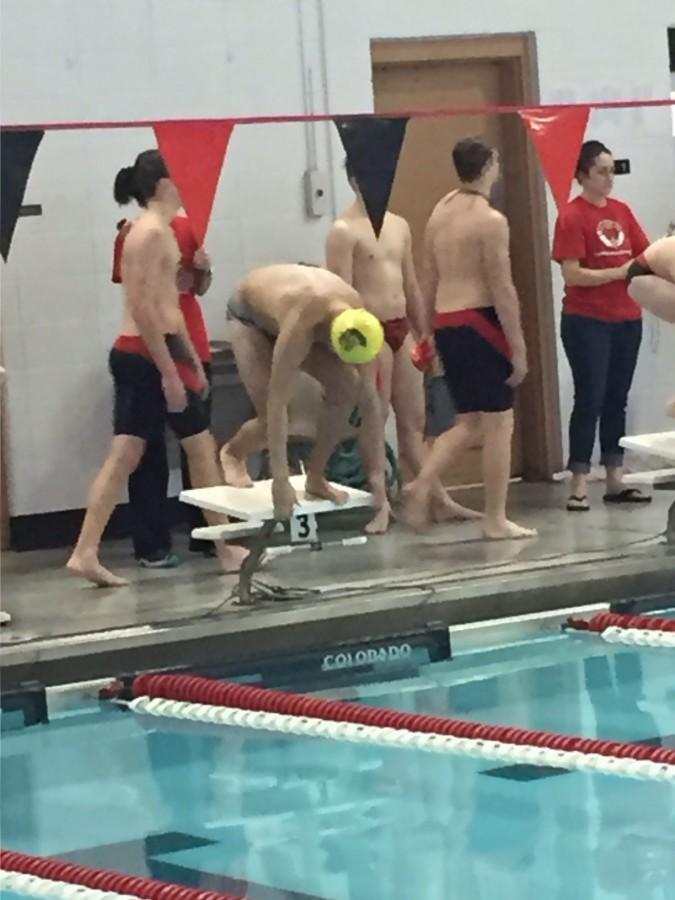 David Brennan, Social Media Manager
January 22, 2016
Topeka High traveled to Lawrence to compete at a swim meet. The team competed against Olathe North, McPherson, Topeka West and Shawnee Heights.
"This was a meet for our team to grow. We had  a lot of guys doing events they normally wouldn't do and it was an opportunity for the underclassman to improve," Antonio Chavez, senior, said.
The team was without a few of their star players, but was still able to compete against the other schools.
"It went well, we didn't have Jack [Palmer] or Walker [Ricks] so that hurt our score a little. It's always fun getting in the water," Barrett Robertson, senior, said.
Topeka High finished the meet in fifth place. The team is optimistic and are looking to improve for the upcoming meet Tuesday at the Natatorium.  
"I was satisfied with my performance. I feel our team could have done better, but we are practicing more and improving," Dalton Tripe, junior, said.