Trojan Profile: Brendon Stock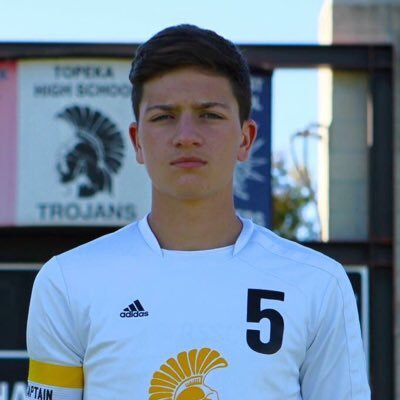 Brendon Stock, senior, has been playing soccer since he was eight years old.
¨What started as a hobby turned into a lifestyle¨ Stock said.
Stock has recently signed with Pratt Community College to continue his passion for soccer.
Pratt is 15th in the nation, third in region, and first in the jayhawk conference for community college.
¨I'm excited to start the next chapter of my life and to continue playing soccer" Stock said.
Stock will be studying business while at Pratt and hopes to become a Project or Operations Manager for Google Fiber. Google Fiber is Google's internet and cable provider and is located in Kansas City.
¨ It's not a huge thing but it's up and coming¨ Stock said.  
Stock was the top returner and senior captain of the men's soccer team . He also led the team in goals (9) and had four assists. He sprained his ankle within five games, [of the season] and was out for half of the season, but that didn't stop him from keeping his title. This year was one of the men's best seasons in ten years, with the help of Stock.
¨[My favorite part] of the season was Stevi Lorson, [senior], coming to support me, and leading in goals.¨ Stock said.
Although Stock has enjoyed his years fondly, he will miss the general atmosphere of Troy.
¨I'm going to miss all of the great staff members that have helped me throughout my years at Topeka High¨ Stock said. ¨I'll also miss being a part of the best student section in Kansas.¨