Layering for the Holidays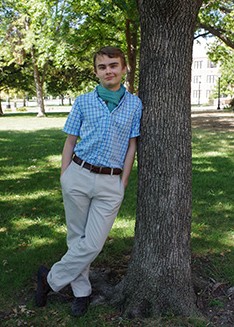 Yes, it will soon be the holiday season, a time of frivolity and festiveness but also a time that is really really cold. So what is to be done over the winter break? Most might simply bear the biting frost in their simple fall attire, while others will bundle up in hefty parkas to insulate making it uncomfortable to transition between indoor climates, but really the most versatile apparel is the layering of multiple items over each other, combining to make more pleasing ensembles.
Layering can take many different forms for different occasions, for a simple outfit during the day it may be as easy as throwing a jacket over a sweater and heading out, or for more formal attire, putting a topcoat on over a sportcoat or suit. These may seem like simple things but they are easier and look better than using normal bulky winter wear to keep the cold out.
Now to correctly layer, one must simply choose pieces for an outfit that easily fit over each other and vary in weight and insulation. To start one might select a light shirt of short or long sleeves as the basic apparel. Add to that a sweater, cardigan or throw that can easily be put on or removed depending on the heat of where the wearer currently is. These two layers combine for a versatile pair for indoor weather, where the heat may vary greatly from room to room, especially in the winter months.
When indoor clothing has been sorted, one can add a heavier jacket if the climate calls for it, but instead of immediately reaching for the heaviest coat in the wardrobe, it may be more economical to go for a lighter jacket with the added benefit of a heavy scarf, hat, and gloves. This will make overall appearance seem more streamlined and form fitting, as well as adding more color and variance to what can otherwise be a drab season.