The Classic Man: An Ode to Bow Ties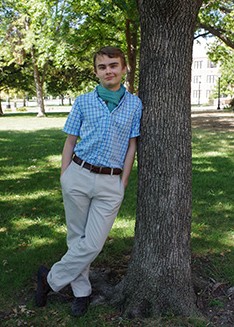 Bow ties are cool. They're a versatile, old-fashioned, and unique necktie, that is undervalued by the majority of society.
The great thing about bow ties is that anyone can wear them, regardless of skin color, height, or weight they still look great. Bow ties also fit into a more nonconformist part of society, less conventional than the vast majority of men stuck to a simple necktie. Also bow ties usually come in a more vibrant variety of colors and patterns which compliment everything from casual shirts, to refined dark suits.
So how does one wear a bow tie? Well, there are a few cardinal rules. Primarily, never wear a clip-on. Ever. To properly wear a bow tie, one must learn to tie it first, also tied bow ties are easier to adjust, and look objectively better. The size of bow ties does vary, but an average size bow tie is most functional.
As far as situations, bow ties can be worn simply with a casual shirt, but is also quite suitable in its traditional role with a tuxedo. Tuxedo bow ties should be more subdued however, to fit the formality of a black tie occasion, this goes for suits to a certain point as well.
Bow ties are a jazzy accessory for a man's wardrobe, if anyone is looking for something new to try out, go for the bow.