Cole's Corner: Mock Draft 4.0, Final One Round Mock
With the NFL draft nearing, here are my final predictions for the draft's first round.
Hang on for a minute...we're trying to find some more stories you might like.
Tampa Bay Buccaneers- Jameis Winston, Sophomore, Quarterback, Florida St.
The paring of Winston and Tampa is bound to happen not because of Tampa's Quarterback need, but because of the strides Winston has made throughout the draft process. During this past season, Winston put on some of the best on-field displays in the nation. He showed incredible arm strength and overall throwing ability. He demonstrated standout quarterback abilities. The real questions, however, were going to come in the offseason. So far, Winston has done a tremendous job of "clearing his name." The many potential issues that seemed to come with Winston now appear to be gone and he has shown well in public workouts. He looks like a franchise quarterback, a number one selection, but more importantly, Tampa's selection on draft day.
Philadelphia Eagles (via Tennessee)*- Marcus Mariota, Junior, Quarterback, Oregon
There's a lot of risk with such an outlandish trade, but having Mariota as the quarterback of the Eagles' offense could do a lot of good. Mariota has been living in the shadow of Jameis Winston this entire draft season, but make no mistake, he has the tools to become a successful franchise quarterback. He's long and athletic, but has the arm capabilities needed to thrive as a starter. His athleticism would add a dynamic to Kelly's offense he hasn't been able to find since coaching in college. A trade like this is highly unexpected, but when it comes Kelly and his love for Mariota, expect anything.
Jacksonville Jaguars- Vic Beasley, Senior, Defensive End/Outer Linebacker, Clemson
One of Jacksonville's highest priorities on draft day has to be finding upgrades for their front-seven. Dante Fowler has been linked to this selection for a while, but it appears the tides are turning towards Beasley being the selection. He's managed re-solidify himself as an elite talent throughout the draft process. His pass rushing capabilities are something that comes without question, but his added weight and incredible athletic showings at the combine and his pro day have finally showed that he can be a standout player. Beasley could do a great job of filling out that LEO position in Gus Bradley's defense.
Oakland Raiders- Leonard Williams, Junior, Defensive End/Tackle, USC
Williams is priority number one for Reggie McKenzie and the Raiders. Williams would probably be the best selection for Oakland. He's got the versatility to play defensive end in a 4-3 scheme. He'd do well for the team regardless of position. His abilities to shut down a ball carrier are both relentless and outstanding. He's arguably the top talent and the most pro-ready player in this class. Pairing him with Justin Tuck and Khalil Mack only means devastation for opposing offenses.
San Francisco 49ers (via Washington)*- Amari Cooper, Junior, Wide Receiver, Alabama
According to Bleacher Report's Matt Miller, an inside source says the organization has fallen in love with Cooper and would be willing to trade into the top-10 to select him. While not all media reports are true, this is a fun one to fantasize. Frisco has brought in Torrey Smith and Jerome Simpson to pair with an aging Anquan Boldin, but if there is any receiver who could fit into the Niners' corps, it's Cooper. His size is marginal, but his skill set is the most polished of any receiver in the class. His ball skills are great and he gets ideal separation from defenders with superb route running. He could be used as a vertical threat, or a slot receiver. The reason I love this trade is because a team like the 49ers could use him all over.
New York Jets- Dante Fowler, Junior, Defensive End/Outer Linebacker, Florida
This selection is a no-brainer for the Jets. Fowler is the pass rusher Rex Ryan never had. His versatility is a real stand out trait. He could play in a 4-3 as a DE, or a SLB, but could also play OLB or ILB in a 3-4 scheme. He is able to successfully get in the backfield from all those positions over and over again. On top of that, he can also set an edge against blockers and stop ball carriers with ease. Fowler is big, relentless, and arguably the best pass rusher in the class. This is someone Todd Bowles would value on his front-seven in his first season as the Jets' head coach.
Chicago Bears- Danny Shelton, Senior, Defensive Tackle, Washington
John Fox is going through a defensive overhaul in his first offseason as the Bears' head coach, so don't expect it to stop come draft day. The upgrade Shelton would be to Jarvis Jenkins is substantial. At 6'2, 339 lbs., Shelton is a mass of scary at nose tackle. His size swallows up blockers and plugs up running lanes immediately. What's surprising about Shelton is his athleticism. His agility allows him to be quicker than most nose tackles, which allows him to record a surprising amount of sacks. Shelton is a dual-threat nose tackle and would be a great piece to add to the Bears' 3-4 defense.
St. Louis Rams (via Atlanta)*- Kevin White, Senior, Wide Receiver, West Virginia
Jeff Fisher and Les Snead are in a make-or-break year and have to be aggressive throughout the draft. Brandon Scherff is the ideal selection for the team, but White would be the premium receiver the Rams have missed since the days of Torry Holt and Isaac Bruce. His size is superb and the athleticism he brings is almost out of this world. Putting that in the mix with his ball and separation skills, you've got a standout target. White has to become a top priority if he falls this far. Him and Kenny Britt would give Nick Foles a great one-two punch in his first year as Rams' quarterback.
New York Giants- Brandon Scherff, Senior, Offensive Tackle/Guard, Iowa
The Giants lacked any sort of dominance in the trenches last season and selecting Scherff would be a great first step in changing that. He played left tackle in college, but many have questioned his size. He looks like he'll play guard at the next level. While this is a high selection for a guard, Scherff's abilities aren't in question. He's one of the strongest players in the class and he uses that to his advantage while run blocking. He's relentless and aggressive when paving lanes for runners. His pass blocking isn't a standout quality, but it gets the job done. Scherff would be a great immediate presence for the Giants. If coached right, he could turn into a premium NFL guard.
Atlanta Falcons (via St. Louis)*- Shane Ray, Junior, Defensive End/Outer Linebacker, Mizzou
In this scenario, the Falcons slide down two spots, get an extra pick, and still have a plethora of premium talent to choose from. As of late I haven't been big on Ray, but he's got all the necessary talent and upside to become a dominant edge rusher. His size is adequate, but a relentless motor and incredible instinct allow him to be a disruptive force in the pocket. Expect Dan Quinn to pull the trigger on a player like Ray from this spot.
Minnesota Vikings- DeVante Parker, Senior, Wide Receiver, Louisville
The Vikings have many needs on offense, but the addition of Parker does a lot and also serves as a nice insurance policy if Cordarelle Patterson doesn't pan out. Parker is a real talent who doesn't get put into conversation with big names. He's got the make-up of a number one receiver. He possesses the speed to get separation and the ball skills to catch a lot of good or bad passes. Him, Mike Wallace, and Patterson would be a great trio for Teddy Bridgewater.
Tennessee Titans (via Cleveland)*- Andrus Peat, Junior, Offensive Tackle, Stanford
This year's offensive line class doesn't hold many standout players. Scherff and La'el Collins are the only two I'd consider top-15 talents. So why would Peat be off the board so early? For starters, Tennessee was home to one of the worst offensive lines in the league a season ago. According to Pro Football Focus, they were the worst run blocking team in the league and their pass blocking ranked in the bottom half as well. There needs to be upgrades. Secondly, on paper Peat is a real talent. His measurable are beautiful. He's had no real injury history, no off-field issues, and he comes from an NFL bloodline. Even more importantly, he possesses all the tools and abilities to play left tackle and play it well. In his final season at Stanford, Peat seemed to struggle at times and never found a great amount of consistency. Peat is polarizing prospect at this point, but if the Titans coach him up right, he's got all the potential to be a dependable bookend.
New Orleans Saints- Trae Waynes, Junior, Cornerback, Michigan St.
The signings of Brandon Browner and Kyle Wilson were sensible, but the Saints need to continue adding defensive back talent. Waynes, to many, is the most talented cornerback in the class. His skill set is well rounded and he plays with good instincts. He also has the speed to keep up with any opposing receiver. Waynes is someone who still has room to grow, but his impact will be felt in year one, especially alongside players like Browner and Wilson.
Miami Dolphins- Dorial Green-Beckham, Junior, Wide Receiver, Oklahoma
Miami doesn't have much receiver talent beyond Jarvis Landry and newly acquired Kenny Stills. The addition of Green-Beckham would add a lot to the Fins' receiving corps. He's a top-10 talent. He's huge, quick, and physical, with superb ball skills. He lives for the deep ball as well. This is all good, but Beckham comes with a lot of off-field red flags. After numerous run-ins with the law, Beckham was dismissed from the Missouri football program. He will need some monitoring early on, but if he stays out of trouble, he could be one of the memorable names from this draft.
Washington Skins (via San Francisco)*- La'el Collins, Senior, Offensive Tackle/Guard, LSU
Contrary to popular belief, I don't see edge rusher as a top priority for Washington. If I did Randy Gregory would most likely be the team's selection, but Collins could offer a lot. Last season the Skins' front line showcased subpar blocking and selecting linemen could help clean that up. Collins has been discussed as one of the top lineman in the class. He'll most likely play right tackle or guard because of his size, but he presents a quick first step and the strength to anchor and pass block, or maul through defenders to make running lanes. He'd be a substantial upgrade to Tom Compton at the right tackle spot.
Houston Texans- Randy Gregory, Junior, Defensive End/Outer Linebacker, Nebraska
J.J. Watt, Vince Wolfork, Jadeveon Clowney, and Gregory would be too beautiful of an outlook for Houston to pass up. Gregory is a top-five talent and the most fun pass rusher I've watched in this class. His natural instinct and athleticism make him an incredible talent, but raw at that. He still needs to be coached up and add more bulk to his frame to become an all-around linebacker at the next level. Don't expect a failed drug test to do much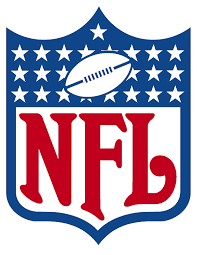 but drop Gregory's stock. If he can work past his size issues, he'll be an outstanding NFL talent.
San Diego Chargers- Todd Gurley, Junior, Running Back, Georgia
After losing their lead back in Ryan Matthews, the Chargers are left with no formidable talent at the running back position. Gurley would change that in a heartbeat. He is the most talented back in the class. He plays with an aggressive and competitive flare that is hard to come across. He runs fast, powerful, and patient. His size gives him great leverage between the tackles and when taking on incoming tackles. Just as well, he can catch out of the backfield. Gurley is an all-around back who could amplify San Diego's offense.
Kansas City Chiefs- Cameron Erving, Senior, Center, Florida St.
Kansas City made a key addition to the offensive line in Ben Grubbs, but the team could use another lineman. Erving would be the perfect addition to the Chiefs' line. Erving is long, athletic, and possesses the quickness to set up well against a pass rush. Erving played tackle in his junior season and did a solid job there, but converted to center for his final season and thrived even more. He's a crafty lineman and Kansas City could play him at a plethora of positions for years to come.
Tennessee Titans (via Cleveland from Buffalo)*- Marcus Peters, Junior, Cornerback, Washington
The addition of Peters to the Tennessee secondary adds a great amount of help and arguably the best defensive back in the class. He plays with aggression and physicality, but most importantly, he plays like a top-tier cornerback. He flies to the ball whether it's in the air, or on the ground and doesn't let anyone stand in his way. Although there are many character concerns hanging over Peters' head, he's still considered a first round selection by many because of the level at which he plays.
Tennessee Titans (via Philadelphia)*- Arik Armstead, Junior, Defensive End, Oregon
If Tennessee stayed at two, their best selection would've been Leonard Williams, but they can grab the next best thing in Armstead. Williams is on a whole other level than Armstead, but Armstead possesses the big body that the Titans need at defensive end. With his size comes a great ability to stuff the run, but Armstead also has a lot of untapped athleticism. If a defensive mastermind like Ray Horton can coach Armstead right, he could be a dual threat defensive end and one of the better steals of the class.
Dallas Cowboys (via Cincinnati)*- Melvin Gordon, Junior, Running Back, Wisconsin
It will be awhile until Dallas gets production like they did from DeMarco Murray. They signed Darren McFadden this offseason, but another back should be added for at the least insurance. Gordon would be a suitable player in Dallas' backfield. He's arguably the top running back in the class. He presents himself as an agile runner, with the quickness to weave through small holes and burst into the open field. This trade is a great one because after a year or two of sharing the load with McFadden, Gordon could easily become a productive and Murray-type running back.
Pittsburgh Steelers- Landon Collins, Junior, Safety, Alabama
With Ryan Clark and Troy Polamalu leaving the Steelers' secondary, it's only right for Collins to be their selection. He's a big, physical, and athletic safety, who plays his position well. He can come up to stuff running lanes and runners, or drop back to match up against bigger receivers and tight ends. It's simple enough to put into words how well rounded of a talent Collins is, but the film shows just how good he is and how good he can be. 
Detroit Lions- Malcom Brown, Junior, Defensive Tackle, Texas
With Brown dropping this low, it's only right he's paired with Haloti Ngata. Brown is a quiet prospect, but he's still talented. He's a consistent and safe player whose best ability is stopping the run. He has room to grow, but being alongside some of the personnel in Detroit and players like Ngata will allow him to grow into a real talent.
Arizona Cardinals- Alvin "Bud" Dupree, Senior, Defensive End/Outer Linebacker, Kentucky
Arizona found a successful pass rush as a team last season, but they never had a consistent pass rusher. Dupree is a more polarizing prospect. He's a freakish athlete. He posted a 4.5-forty, 42-inch vertical, and 138-inch broad jump all while weighing 250+ pounds. He uses this athleticism to his advantage. He played as a defensive end in Kentucky's 4-3 front, but he displayed the ability to set the edge numerous times and even showed he could drop back in to coverage at times. While this all sounds good, he's still raw. He depends on his athletic ability and some think that will come back to bite him. Regardless, he fits the Arizona front. And with the right coaching, he could become an elite edge rusher.
Carolina Panthers- D.J. Humphries, Junior, Offensive Tackle, Florida
This pick seems to be a definite lock. Humphries, a Charlotte native, is one of the highest rising prospects in the class. He's a soundly skilled tackle with a nasty demeanor and a lot of grit. He's also ideally sized to play tackle at the next level. With Carolina's need on the right side of their line, Humphries could fit right in and become a long-term bookend.
Baltimore Ravens- Breshad Perriman, Junior, Wide Receiver, UCF
The loss of Torrey Smith is a big blow to the Ravens' offense and receiving corps, but the addition of a player like Perriman could help them make up a lot of ground. Perriman was timed running a 4.2-forty at his pro day. Perriman is fast and a real athlete. This boosts his abilities on the field. He separates from defenders using straight-line speed and a 36-inch vertical allows him to create mismatches in the red zone. While his athleticism is outstanding, it's the largest (if not only) facet of his game. It's what makes him good and for him to be a great NFL receiver, he's going to need to be coached out of depending on raw athleticism. Perriman is an exciting prospect, but the Ravens will need to know what they're bargaining for with his selection.
Cincinnati Bengals (via Dallas)*- Eddie Goldman, Junior, Defensive Tackle, Florida St.
A player like Goldman could help their front a lot. Domata Peko and Geno Atkins are a good duo, but many could see Goldman as an upgrade to Peko. Goldman is an aggressive and angry player whose best ability is stopping the run. He's powerful when taking on blockers and shows the ability to two-gap. He's a bit one-dimensional, as his pass rush is pretty inconsistent, but his run stopping prowess complements Geno Atkins interior pass rush outstandingly well. Goldman, Atkins, and Peko would be a nice rotation in Cincinnati.
Denver Broncos- Jake Fisher, Senior, Offensive Tackle, Oregon
Gary Kubiak is starting his first season as Broncos' head coach with a formidable group of lineman, but he would probably prefer more guys who fit his zone blocking scheme. Fisher would be just the player for Kubiak and this Denver offense. He's a solid athlete and he can block for the run or pass, but what stands out about Fisher is he is a smart and instinctive tackle. He's a player who is bound to grow at the next level regardless of coaching. Both the Broncos and Fisher would benefit each other because of scheme and the fact that Fisher could provide for this organization for years to come.
Indianapolis Colts- Ronald Darby, Junior, Cornerback, Florida St.
Adding Darby to the Indianapolis secondary would be a nice luxury pick. He's both athletic and instinctive, but would be best categorized as a cover corner. His speed and fluidity in coverage is second to none and has allowed him to climb up draft boards. Indianapolis would probably utilize him best as a slot cornerback, as he could go up against speedy receivers with ease.
Green Bay Packers- Eric Kendricks, Senior, Inner Linebacker, UCLA
A.J. Hawk is gone and with that, inner linebacker is a barren wasteland of no-names for the Packers. Kendricks would be a step in the right direction for the team at this position. Kendricks is the best inside linebacker in the class. He is a natural linebacker. He takes on ball carriers with aggression and great tackling. On top of that, he's great when asked to drop in coverage. Kendricks can do it all from inner linebacker and would be a wise investment for a team like Green Bay.
New Orleans Saints (via Seattle)- Jaelen Strong, Junior, Wide Receiver, Arizona St.
Strong would be a huge addition for the Saints. He's honestly a top-three receiver. He is a raw talent in some aspects, but his ball skills are second to none. He catches anything and everything thrown his way. He will make an instant impact as a rookie, but with the right coaching, Strong will be a top-caliber receiver.
New England Patriots- Byron Jones, Senior, Cornerback, UCONN
Bill Belichick is a coach who values his secondary and after losing Darrelle Revis, don't expect him to pass up a player like Jones in round one, even after signing multiple defensive backs via free agency. Jones is probably the best athlete in the class. His combine numbers were ridiculous and that paired with his size makes him a substantial player. On top of that, he has the skills to make an impact in this league. He's a solid cover corner who provides the tools to play and grow in the NFL.
*Picks Traded-
Tennessee trades the 2nd overall selection to Philadelphia and 66th overall selection to Cleveland for the 12th, 19th, and 20th overall selections. Cleveland trades the 12th and 19th overall selections to Tennessee and a 2016 seventh round selection to Philadelphia for the 66th overall selection, 84th overall selection, and Philadelphia's 2016 first and third round selections and Sam Bradford. Philadelphia trades the 20th overall selection to Tennessee and the 84th overall selection, their 2016 first round selection, their 2016 third round selection, and Sam Bradford to Cleveland for the 2nd overall selection and a 2016 seventh round selection.
San Francisco trades the 15th and 46th overall selections, and their 2016 third round selection to Washington for the 5th overall selection.
 St. Louis trades the 10th and 119th overall selections to Atlanta for the 8th overall selection.
Dallas trades the 27th and 124th overall selections and a 2016 fourth round selection to Cincinnati for the 21st overall selection.
Check out the full mock at http://walterfootball.com/Mocks/Mock/38480