Job for American Graduates instructor, Teresa Leslie-Canty, wins five for five award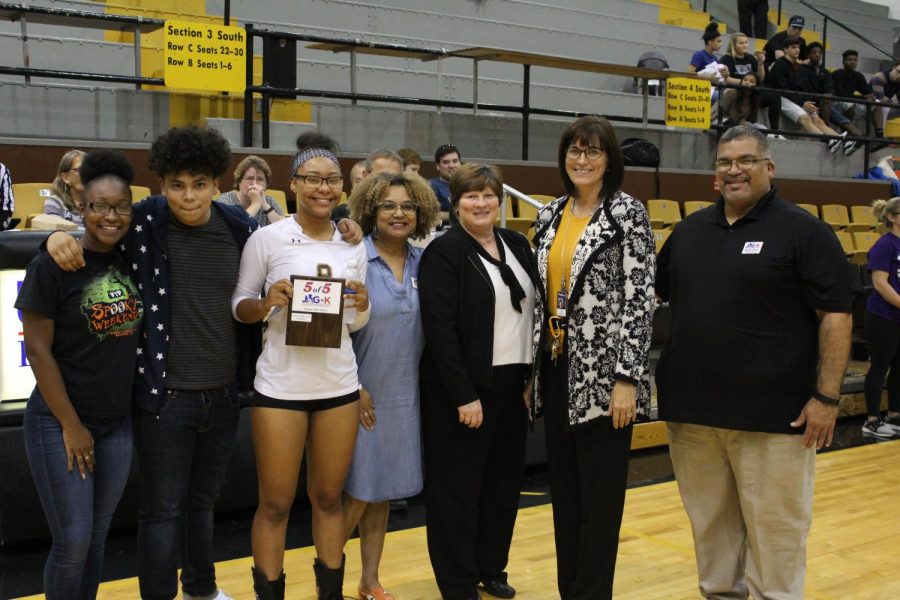 Last week the Jobs for American Graduates (JAG) teacher, Teresa Lesile-Canty, won the five for five award for exceeding performance measures in a few of the organization's key beliefs. Leslie-Canty has been a JAG specialist and teacher for the past four years.
The JAG organization has a 12 month follow up period with seniors to track outcomes from the program's teachings. Graduation rate, successful outcomes, employment, post-secondary enrollment and job placement are the categories the school's JAG group exceeded in for the placement of this award.
"My favorite thing about being a JAG specialist/teacher is being around young people and having the ability and opportunity provided for me to share experiences and lessons that the students will take with them as they move throughout their lives," said Leslie-Canty.
Throughout the student's time in the class, they learn 37 competencies that are required before they graduate and volunteer throughout the community. Students realize the impact the program and Ms. Canty will have on them even after high school.
"Ms. Canty teaches us everything. She knows how to get across to us," Jihad Lewis, senior said. "She's preparing us for the real world with every activity we do, it's all going to help us in the long run. You never know what life will throw at you, so you have to be prepared and that's what JAG teaches us."
Not only does the class help with college prep including scholarship opportunities and FASFA workshops, it also allows a time for students to have an open discussion about injustices in the world. Tonyce Jackson, senior, enjoys the class and how it is taught through the instructor Ms. Leslie- Canty.
"JAG is definitely a class that everyone should be apart of, it's not just for minorities but there are definitely talks about stuff relating to them. She (Ms. Leslie-Canty) relates to us well and a lot of kids connect with her and feel comfortable talking to her about stuff."