Derby Girls of Troy
Students participate in roller derby
Hang on for a minute...we're trying to find some more stories you might like.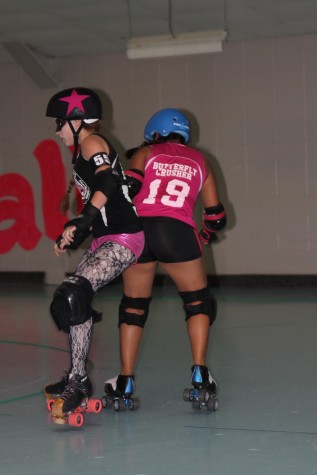 With football in the fall until track in the spring, there are numerous sports students take part in during their free time. While there are plenty of sports, only a few them receive consistent attention. One sport which often slips through the cracks is roller derby. Roller derby is a unique sport and also one of the most challenging.
Peri Bailey, freshman, has been playing roller derby for several years for The Chick Whips and is currently part of a junior roller derby league.
"Roller derby is an awesome sport and I like it because it is unlike many sports which mainly just involve running. There are a lot of different things that go into playing it," Bailey said.
The sport of roller derby is very physical in nature. In short, it consists of a series of short matchups (jams) in which the teams designate a jammer who scores points by lapping members of the opposing team.
"It can be hard to play, especially at first because there a lot of things you have to remember to do," Bailey said.
Roller derby is a relatively new sport, but it is starting to gain popularity among teenagers throughout Kansas where there are now several roller derby teams and leagues.
Luna Steele, sophomore, has been part of a roller derby team since 2011 and currently plays all year long for the Chick Whips.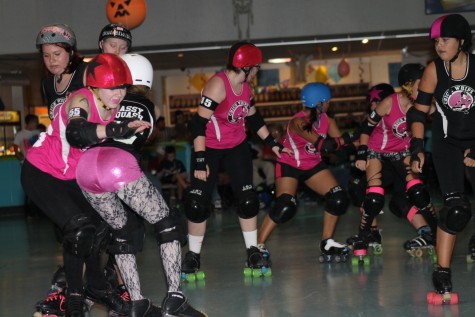 "When I first started to play there was hardly any teams and not many people played. Over the last couple of years a lot of people have been starting to play, it's really cool to see," Steele said.
The Chick Whips are currently undefeated with a record of 8-0 with one more game remaining in the season and finished last season undefeated with a record of 9-0.
"Our team is like my second family, all the girls on the team are amazing and make playing a lot of fun," Brittany Sirridge said.
Roller derby has not gained attention throughout the years, but a revitalization of teenagers playing it has roller derby suddenly becoming more popular within not only the city, but the country as well.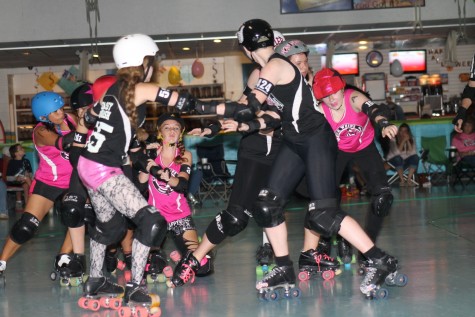 "In a few years, I really think roller derby will be even more popular. You just have to look at the progress we made over the last few years. We aren't far away from being one of more talked about sports," Sirridge said.