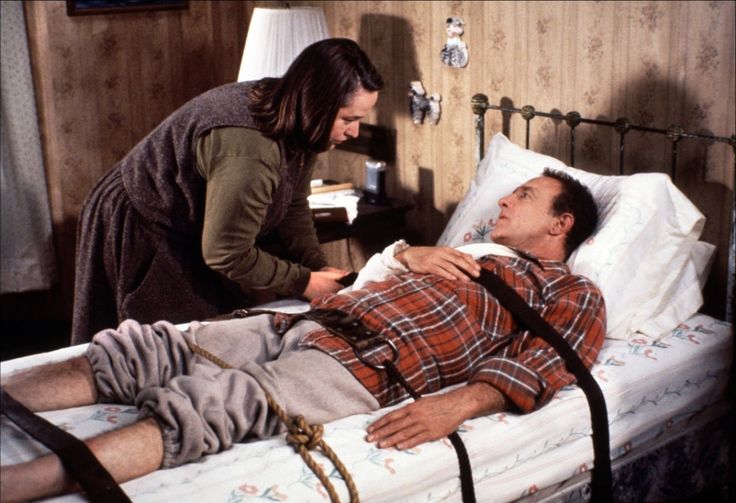 Reel Reviews – Misery
August 28, 2018
In the world of horror, there are many names that come to mind. Carpenter, Craven, Hitchcock, etc. Most of which are acclaimed for timeless films that continue to make even modern audience's skin crawl by introducing psychotic killers, monsters, and events too possible for comfort. However, movies certainly have not been the only thing to cause this effect. Stephen King, a horror / thriller novelist, has been leaving readers on the edge of their seats for decades. After noticing his ability, filmmakers took no time to adapt his creations for the big screen. My personal favorite: Misery.
Misery itself was a fantastic book. Craftily written, and extremely hard to imagine the process in which it was, because the entire story focuses on two characters in one setting. No leg room for any extra fluff. All action. All tension. It focuses on an American novelist, Paul Sheldon (James Caan) when his car overturns in a blizzard and he is saved by a young nurse named Annie Wilkes (Kathy Bates). Now, with two broken legs, he is taken into her home to be cared for through the harsh winter. Wilkes claims to be his biggest fan, spiraling into a psychotic state of meltdowns, physical abuse, and obsession. The story surrounds his entrapment in her secluded Colorado home, similar to that cabin fever feeling in The Shining — another novel by King.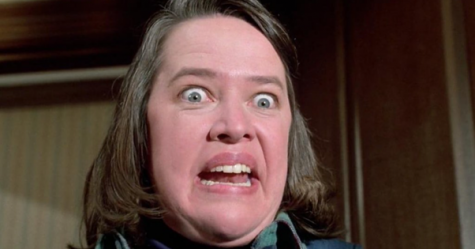 Photo – Annie Wilkes (greatestmovies.quora.com)
Because it is my favorite, I was hesitant to watch the movie at all. This, of course, is due to a total flop known as Cell. This particular adaptation of King's apocalyptic book, starring John Cusack and Samuel L. Jackson (two people I would never expect to partake in a movie like this), made me sick to my stomach. It was nothing like the book, and whatever similarities remained were butchered. So it's safe to say, I wasn't expecting much from Misery. However, I was damn wrong.
Directed by Rob Reiner, this film was the most accurate representation of the original story since Carrie's release in 1976. The complexity of the characters hadn't changed, no matter how elaborate it may have been – and the casting choices were far from inadequate. This is always an important factor in any adaptation, for the majority of relativity and empathy connects to that of the characters. If that's changed, perception of the film can be changed. Not always for the worse, but vastly different. Misery did not change this. In fact, I felt like I was reading it all over again.
Because the characters were so similar, it's safe to assume that the screenplay was accurate as well – which it was. Though some minor details were left out to spare the audience of discomfort, the rest stood true to its roots. There was never a moment where I gasped, sat back, and sighed "that wasn't in the book." And the small changes were exactly that: small. They did not impact the story or bring disingenuity to anything. In fact, some added more understanding to someone who may have not read the book. All in all, the creator of this film was trying to capture King's scare factor without adding that unnecessary hollywood spice.
A big factor I use to determine my opinion of any film is cinematography. This doesn't always have to be a masterpiece like Miller's Crossing (1990) or Phantom Thread (2017), but the simple question of: Is it bearable? That is, can I sit through the movie without being distracted by poor visuals? It is incredibly hard for imagery to be insufficient enough to make me lose my focus, and Misery didn't fall close. Though it was reliant on plot, it was clear that planning went into the scenery of the film – which I appreciate. The intense action scenes were filmed just right, enough to make my heart pound in anticipation.
Overall, I'd give Misery a 7/10. I recommend it to anyone who loves thrillers around Halloween!