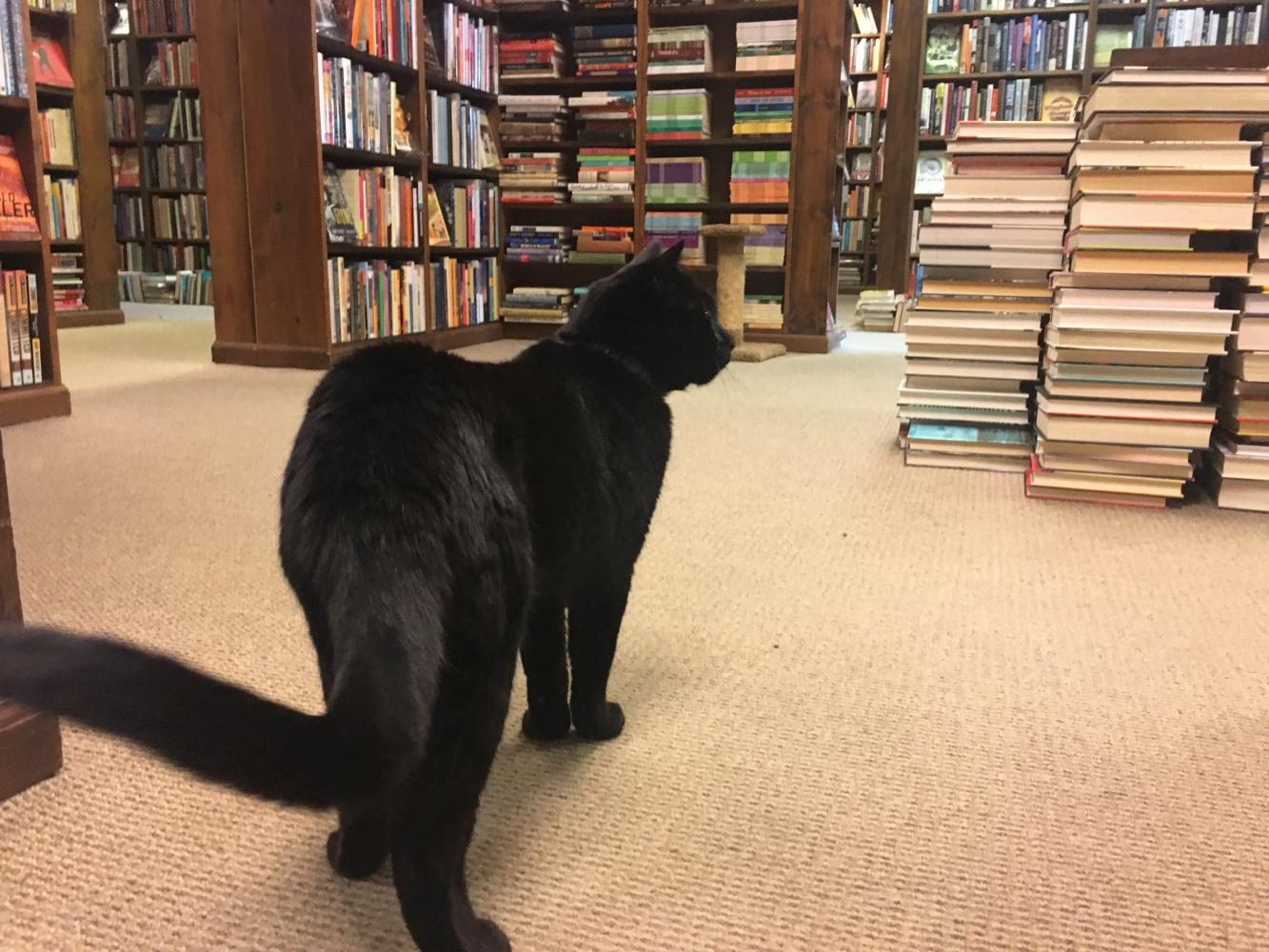 The Dusty Bookshelf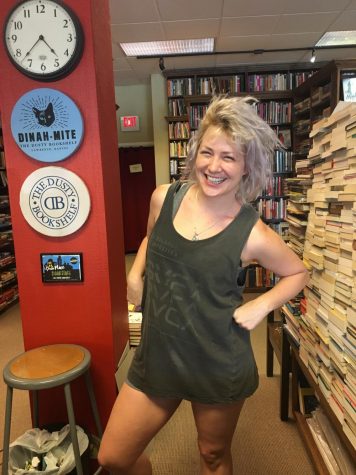 The Dusty Bookshelf can be found East on Mass Street. Dusty Bookshelf is not just known for all of the amazing books that they have but also their mascot who happens to be a cat named Dinah. If you're like me you walk in and you are in total awe of the store and as well the quirky Edgar Allen Poe decorations that they have. I decided that I wanted to interview the owner of the mascot, Holly Hurley.
She mentioned, "The owner opened in Manhattan, Kansas thirty years ago after college and then ten years later moved the store here."
the bookstore is a used bookstore so all of the books on the shelf are bought from the community. Hurley has been an employee for more than five years and used to be a customer at Dusty Bookshelf when she was younger.
"The store has been here in Lawrence more than 21 years and I have worked here for more than five."
She didn't fail to mention that her favorite novels were more on creepy and mystery side and that is why her favorite author is Jorge Luis Borges.
"I'm a big fan of dark literature kinda like Kurt Vonnegut."