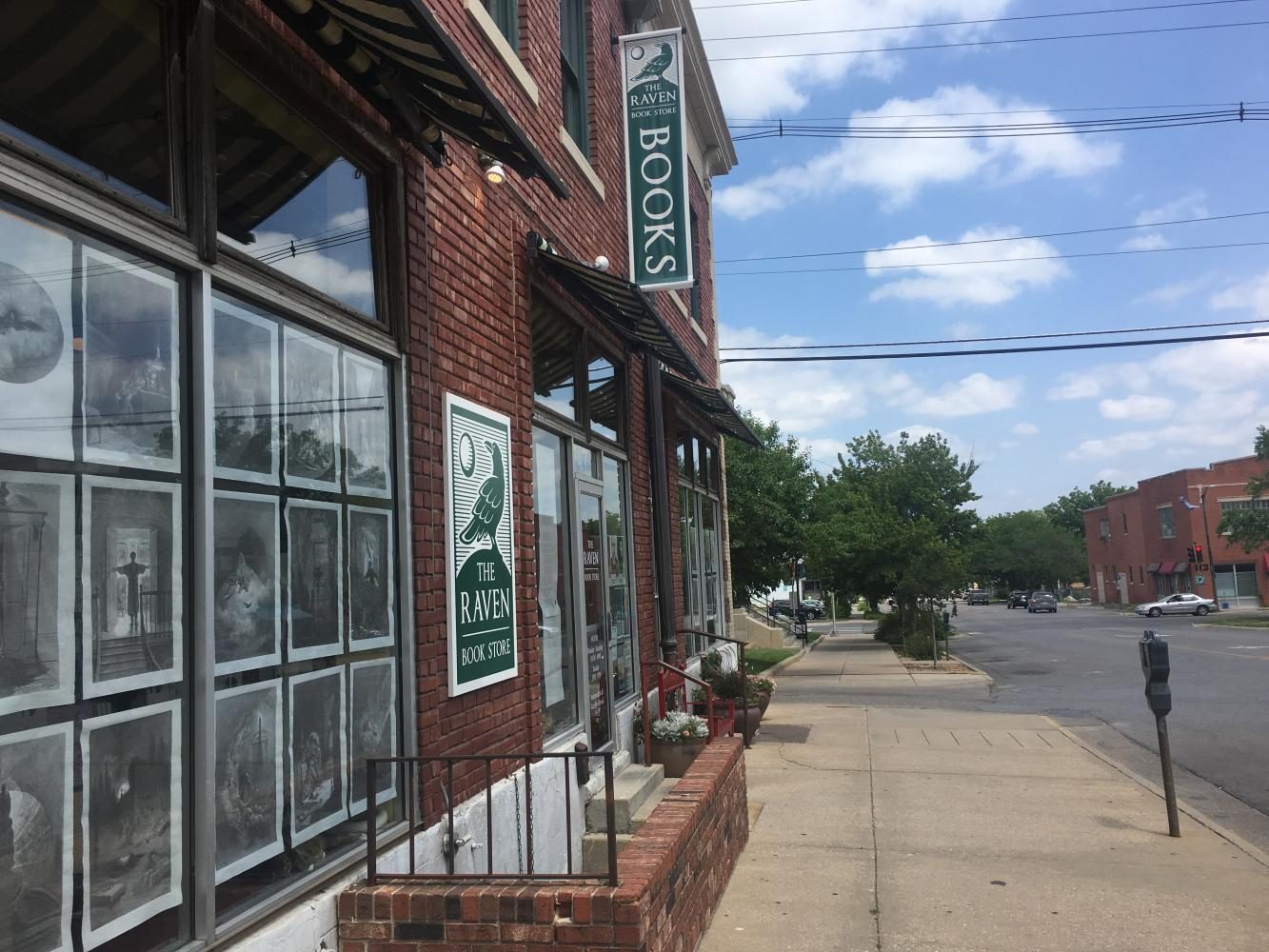 The Raven Book Store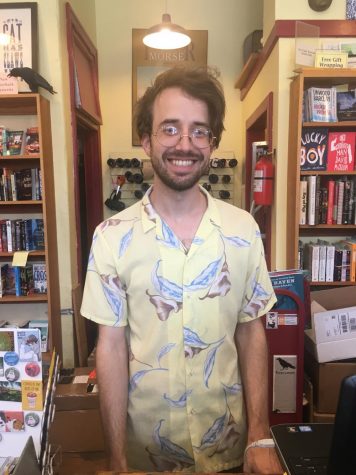 The Raven Bookstore is located on 7th street right off of Mass. When you enter you are automatically greeted with the positive presence of Chris who is a current manager of The Raven. I was so interested in not only the originality of the store but as well as Chris. This store contains all new books and as well buttons, stickers, and stationary. When asked about how he began his work he said,
"I play music and I travel around a lot and I came back to kansas to base myself out again, I was kinda l lucky enough that they had a moment that they needed some extra hands and ever since that I have worked there for four years now and it's been great!"
I was curious who was the original store owner and Chris later revealed that the store was sold by a sweet lady named Heidi to Danny the main employer and he was now the main store owner. 
"A couple weeks and in august the ownership will change and he will take over as the main owner of the store he's great they are both great so it's been good times. I love working downtown and being apart of this because I wanted to always be apart of the Lawrence Institution."  
He later added the remark, "This store opened 1987 I was literally two years old."