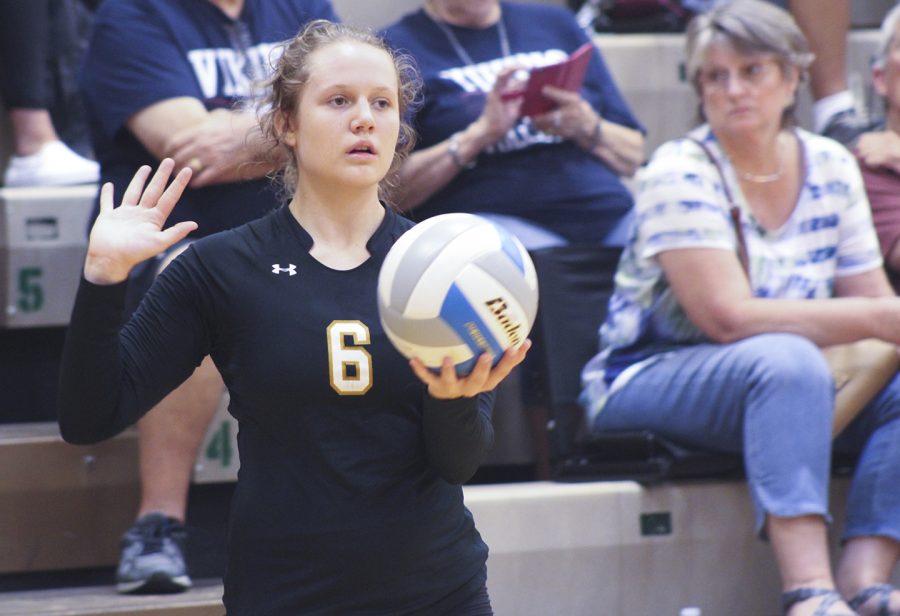 Olivia Watson
Aubrey Zimmerman is a Sophomore Athlete at Topeka High.  She plays volleyball and swims.  She has been swimming for one year and has been playing volleyball for six years.  when asked about Aubrey Athletic director Erich Singer said, "She is a hard worker who is involved in multiple sports. She works hard in the classroom and is a great leader with her example!"
Q: What is the best part about being a Trojan student-athlete?
A: I love getting to be active in something other than just school work.  You have to balance sports and school work and it makes it challenging and yourself better.
Q: Can you describe a favorite experience or memory from your sport?
A: I liked this volleyball season just because of who I played with and the team.
Q: How have your teammates helped you grow and learn?
A: They push me at practice and they cared.  They actually wanted me to get better.
Q: What are your goals after high school?
A: I don't think I will I want to focus on school  but if the opportunity provided itself than I would definitely go out for sports.
Q: Do you have a coach that has helped you grow and what made him/her so special?
A: Coach Blackburn she has always supported me and helped me get better
Q: What advice do you have for a middle school student who is soon to walk the Halls of Troy?
A: Always put your best effort first.  It's not just about Talent but how hard you work.