50 things to do over spring break.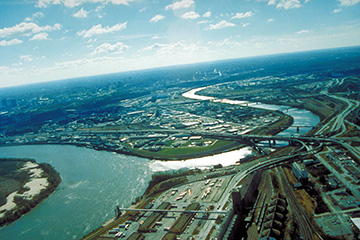 Hang on for a minute...we're trying to find some more stories you might like.
As spring break approaches, you may find yourself wondering what you could do with your time. All 501 schools have school off March 20 through the 24. If you aren't going on any extravagant vacations or visiting any colleges here is 50 things you can do with your spring break on your staycation.
Go to happy hour at Sonic.

Bake cookies.

Read a John Green book.

Go Hammocking.

Swim at the indoor pool at the YMCA.

Go to Burnett's Mound and look at the city.

Tour the Capitol.

Grab a couple of your friends and go bowling.

Try Geocaching.

Plan a picnic at Gage Park.

Host a board game tournament between you and your squad.

Watch a Sunset on Lake Shawnee and go paddle boating.

Camp in your own backyard.

Find a projector and host a film festival on the side of your house.

Try a new recipe.

Swing by the Mulvane Art Museum and enjoy the art.

Do that DIY on your Pinterest board that you have been wanting to do for awhile.

Binge Watch Netflix.

Rooftop in Downtown Topeka and enjoy the view.

Go on a day long bike ride all over the city.

Tour the Brown V. Board museum.

Grab a snow cone at Tads on Huntoon.

Go on a walk with your buddies on the Shunga trails and pet all the dogs along the way.

Sleep and take a whole bunch of naps.

Email your teachers and tell them how much you appreciate them.

Visit Old Prairie Town at Ward-Meade Historic Site.

Have a water balloon fight.

Start a journal and write your future self a letter.

Play your friends in Mario kart and have a tournament.

Have a photoshoot with a couple of you and your friends.

Walk the trails at the Governor's mansion and get lost.

Take a bubble bath and read some poetry.

Jazzercise. It's free for the ladies.

Go to Black Bird alone and just enjoy yourself and the coffee.

Have a volleyball game with you and your friends at Sonic.

Eat a concrete at G's Frozen Custard on 6th.

Visit Menninger's and try and catch a ghost.

Go to the Topeka Public Library and just pick a random book and spend the day reading.

Try on dresses and suits at David Bridals and Men's Warehouse .

Pet all the animals at the Helping Hands Humane Society.

Window shop at the West Ridge Mall.

Catch a movie at the dollar theatre and sneak in your favorite candy.

Organize your room so you can actually find things.

Visit Trails Market and Gallery.

Take the public bus and learn to navigate it.

Try a new restaurant and order the most bizarre thing on the menu.

Go to the NOTO art district and explore.

Hit up all the good thrift shops.

Spend an afternoon with your parents and remind them how much you love them.

Try and learn something new about yourself!