Trojan Profile: GSA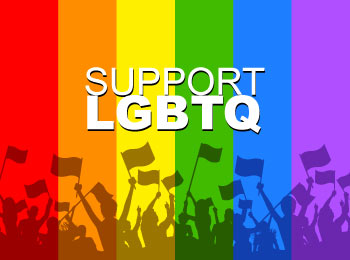 Hang on for a minute...we're trying to find some more stories you might like.
GSA is a diverse club in Topeka High which everyone and anyone can be themselves. 
Q: What is GSA and what does it stand for in Topeka High?
A:  "Basically GSA is Gay Straight Alliance," Kaitlynn Dreher, senior.  "We are a safe place where people can come and be themselves without being judged for it." 
Q: What do you identify as? (Gay, straight, bi. pronouns)
A: "I identify as a lesbian, pronouns she/her." said Kianna Cornelious, sophomore.
Q: What are some difficulties do you experience in school or your surroundings? (Bullying, stereotypes, negative comments.)
A: "Well at school no I don' everyone is very accepting," Cornelious said. "But family on the other hand not all of them are so excepting so I haven't told them." 
Q: Are there still people ignorant to the LGBTQ community?
A: "I feel some people just don't know, you know."Jesse James Scott, junior, replied.

Q: What are your goals for GSA?
A: "I hope to expand the club," Scott replied. "Get more members both a part and not apart of the LGBTQ community."

Q: What do you want to say to those who are afraid of coming out.
A: "We are more than willing to help and talk to you about anything you want or need," said Scott 
"We're always here to provide a safe and judgment-free environment."